Rosie - Raziye is a British fine artist who combines her practice with teaching. She studied painting at the former Bath Academy which has a strong tradition in painting. Rosie is a colourist, who draws and paints combining observation with feelings to produce art verging on abstraction. A Londoner, her art reflects an urban perspective, focusing on childhood and social issues.
Rosie formulated her practice at ACAVA studios Latimer Road, followed by Great Western Studios in Wesbourne Park.
Most recently she has worked with the children of Oxford Gardens primary school on a project "Making Art Your Voice" in the aftermath of the Grenfell Tower fire.
Her studio is based at The Colour Factory in Winchester.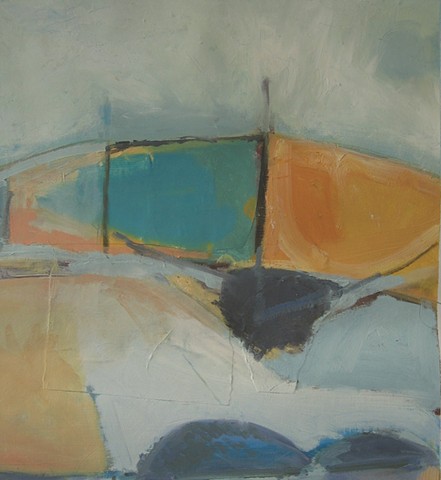 Oil on paper. Contingent.